1. Mother's Day Campaign consists on the offer of a special wrapping that includes a themed postcard and a printed cotton bag that will be sent with the order of any pair of Lemon Jelly bought in our online store during the campaign period.
2. The campaign will begin on 19.04.2021 and is limited to the existing stock. The campaign will finish once the stock ends or on 09.05.2021 (the event that occurs first will be considered de the end of the campaign).
3. This campaign is only valid for the orders that select the option of "wrapping" at checkout, as pictured in the image below.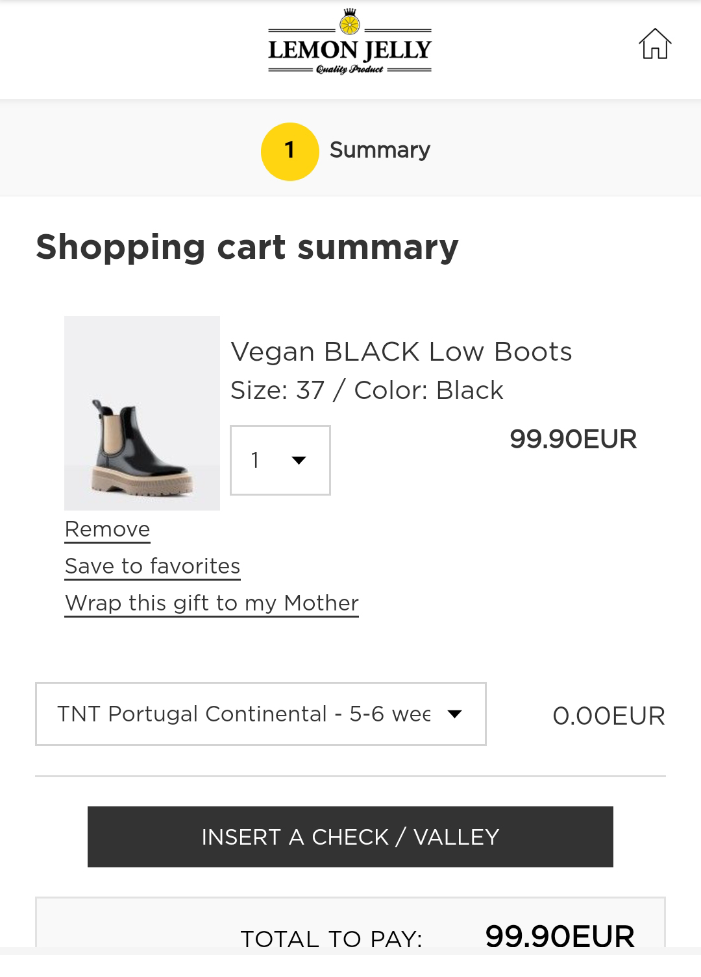 4. In case you place an order and our offer is no longer available, you will be contacted via email by our customer support (cs@lemonjelly.com) before your order is shipped.