THE BOOT WITH THE SOUL OF A WARRIOR
With an unmistakable design and shape, there's no doubt when it comes to recognize the combat boot as one of the timeless classics of the footwear history.
First used in the military world by soldiers during the World War I, the concept of these laced up boots was born in the UK, so soldiers could have better comfort and mobility. The rebel spirit of this style was adopted by underground cultures such as punk, grunge or heavy metal, and soon the distinctive combat boots were dressed up in fashion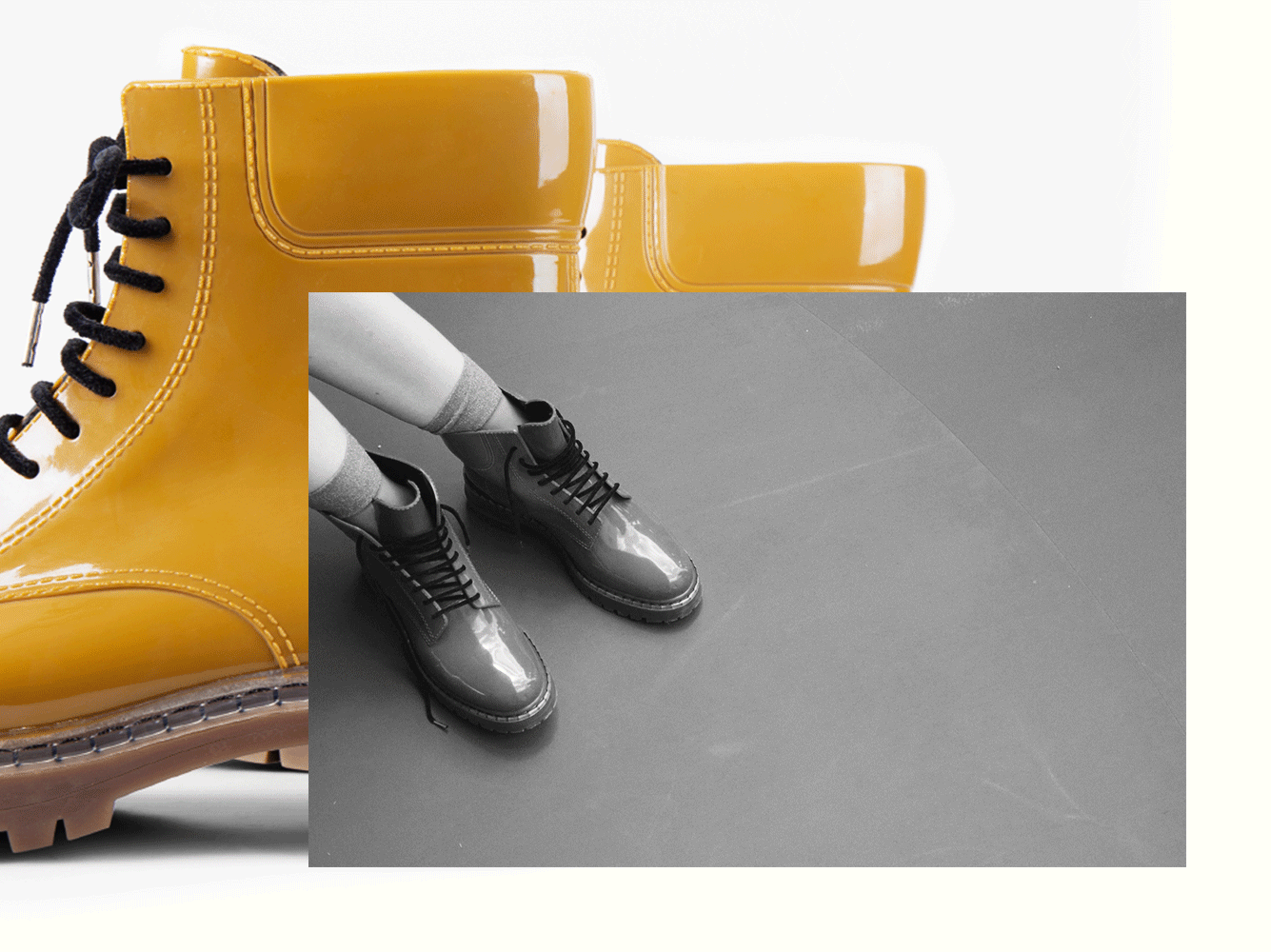 Charmed by the imposing sole, the lines of its design, and the character of the laces, we redesigned this style the Lemon Jelly way: we imagined it in plastic, we splashed it with new colours, dashed it with a lemon scent and added some unique details, all with a waterproof finishing.